The Wichita Symphony Orchestra posts all openings for orchestral musicians, administrative staff and the Wichita Symphony Orchestra Chorus on this page.
---
2016/2017 Orchestral Auditions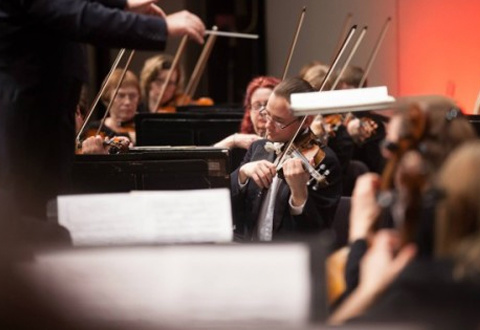 Congratulations to our 2016/2017 Audition Winners!
Permanent
J. Bradley Baker
Piano/Celeste
One Year
Amanda Hudnall
E-flat Clarinet
Allison Lint
Second Violin
2017/2018 Orchestral Auditions
Openings, excerpts, and deadlines for our 2017-2018 auditions will be posted as information becomes available. Please send inquiries to:
Matt Blauer, Personnel Manager
Wichita Symphony Orchestra
225 W. Douglas, Suite 207
Wichita, KS 67202
Winning candidates must meet eligibility requirements to work in the United States or be able, at the candidate's expense, to meet all eligibility requirements no later than the date upon which services would commence.
Orchestra
The Wichita Symphony primarily serves Wichita and south-central Kansas. The 2016-2017 season is the seventh for Music Director Daniel Hege. The Wichita Symphony is a fully professional part-time orchestra with most members employed in other jobs within the community. Rehearsal and concert schedules are planned to allow for outside employment.
Season
The 2016-2017 season will begin on September 17, 2016 and conclude in early June of 2017. The Orchestra will perform approximately 70 services, including eight subscription concert pairs, two Young People's Concert series, two family concerts, three pop concerts and other services.
Compensation
Orchestra musicians are paid on a per-service basis. Based on the requirements of repertoire to be performed during the season, the estimated salary for full season section positions is $5,000 - $7,000. Principal players are paid at a higher rate.
---
2016-2017 Wichita Symphony Orchestra Chorus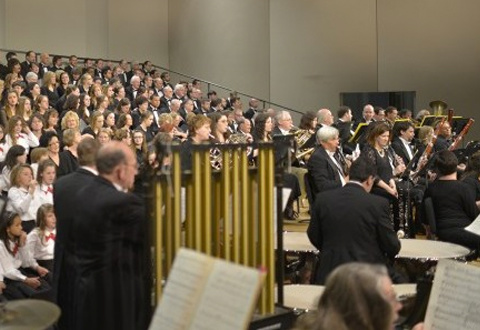 The Wichita Symphony Orchestra Chorus invites all interested singers who enjoy fast-paced, energetic and inspiring rehearsals, making music with a professional orchestra and being part of a caring community of singers to join this wonderful ensemble! No audition necessary.
Concerts and Repertoire
November 19 & 20, 2016 - Brahm's Serenade
BRAHMS Song of Destiny
BRAHMS Nänie
December 6, 2016 - Spirit of the Season Annual Holiday Concert
February 18 & 19, 2017 - A Night at the Opera
April 22, 2017 - The Music of John Williams
Rehearsals
Weekly rehearsals for Brahms' Serenade concerts begin on Thursday, September 8, from 7:00-9:00 p.m. in the chorus room in the Riney Fine Arts Building at Friends University. Rehearsals for A Night at the Opera will begin on Thursday, January 12, 2017. Rehearsals for The Music of John Williams Pops Concert begin on March 2, 2017. If you have any questions, please contact Cindy Bailey, chorus assistant, via email at chorus@wso.org.
The Wichita Symphony Orchestra Chorus is a volunteer chorus that performs with the Wichita Symphony on selected concerts each season. Rehearsal and concert schedules are planned to allow for outside employment. Typical chorus rehearsals are Thursday evenings leading up to the concert week, when rehearsals are Tuesday, Thursday and Friday evenings. Concerts are Saturday evening and Sunday afternoon.
---
Administrative Staff
There are currently no positions open in the Wichita Symphony Administrative Office. Please check back another time.
The Wichita Symphony is an equal opportunity employer.