Old Cowtown Suite: A virtual young people's concert
Presented by the Wichita Symphony and Apples & Arrows, in partnership with Old Cowtown Museum
In fall of 2021, the Wichita Symphony premiered a piece by film composer George S. Clinton called Old Cowtown Suite. The piece, inspired by Wichita's own Old Cowtown Museum, was written specifically for the Wichita Symphony, and is a true love letter to the city and history of Wichita. Just as composer George S. Clinton was inspired by Cowtown, the Wichita Symphony was so inspired by this piece of music that they made it the centerpiece for their second Virtual Young People's Concert. The resulting film pairs video of the Wichita Symphony captured performing live in the Concert Hall with cinematic footage captured at Old Cowtown Museum and beyond. Watch as the players are transported back in time to the Chisholm Trail of the 1880s in this short film that's perfect for students and parents alike! 
---
Please consider a donation to the Wichita Symphony in support of educational programs such as Old Cowtown Suite and Sea Creatures!
Subscribe to the Wichita Symphony YouTube Channel to get notified of new videos!
---
2022-2023 Young People's concerts
We are thrilled to announce our plans to return to in-person Young People's Concerts in the 2022-2023 season!
Fall YPCs: November 8-10, 2022
Spring YPCs: January 24-26, 2023
Additional information about programming and registration will be announced later this summer.
---
sea creatures
A Virtual Young People's Concert
Presented by the Wichita Symphony and Ion Concert Media
In partnership with the Wichita Public Schools

---
What are young people's concerts?
Young People's Concerts, or "YPCs" as we like to call them, are performed for area third through eighth grade students every fall and winter, reaching approximately 24,000 students and teachers each year. These 40-minute programs feature the full Wichita Symphony Orchestra and often utilize actors or dancers to illustrate the program. For many students, these fun and educational concerts are their first experience with live symphonic music!
---
More Information
For more information on In-Person and Virtual YPCs, please contact Tiffany Bell Rhodes, Manager of Education & Community Partnerships:
TIFFANY BELL RHODES
Manager of Education & Community Partnerships
trhodes@wso.org | 316.267.5259 ext. 105
Wichita Symphony Orchestra
225 W Douglas Ave, Suite 207
Wichita, KS 67202
Young People's Concerts are made possible by the generous support of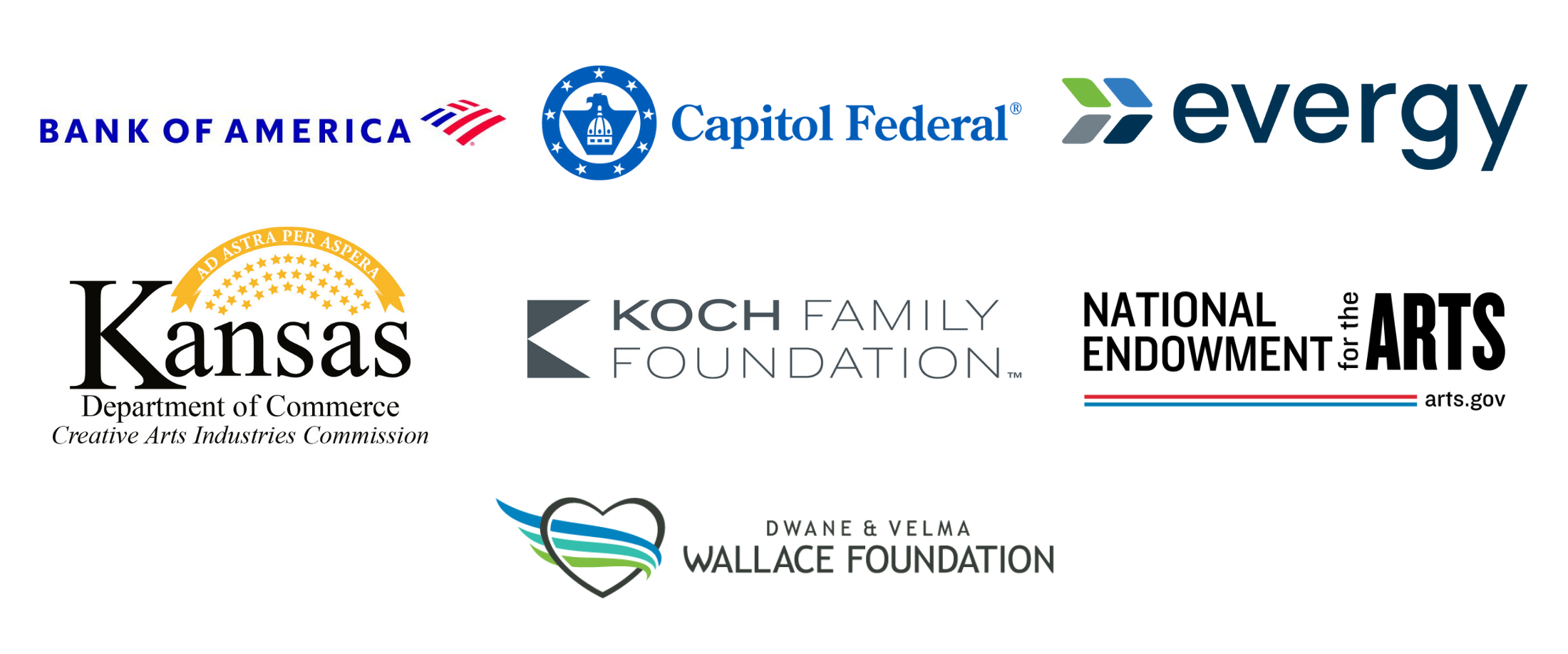 Colin & Joan Bailey
Tom & Maggie Benefiel
Jackie & Hank Byars
The Sam & Rie Bloomfield Foundation
George S. Clinton
Lattner Family Foundation
Stev Overstreet
A. Scott & Carol Ritchie Fund
Colby Sandlian
The Stephen and Ann Starch Trust
Wichita Symphony Ambassadors
(formerly Women's Association of the Wichita Symphony)
The Wichita Symphony receives funding for general operational support from the

YPC Materials
General YPC Materials
HOME Activities
If you are looking for activities or musically themed lessons for children who are unexpectedly home from school, browse these resources that we send to teachers prior to our Young People's Concerts! These activities are ideal for elementary aged children.