Children receive their first introduction to the Wichita Symphony in the form of KinderConcerts. Members of the Bloomfield String Quartet, comprised of four Wichita State University graduate student musicians in the Wichita Symphony, perform free in-school concerts at Wichita public elementary schools each year. The programs are geared for Kindergarten through second grade and introduce students to the string instrument family and classical music in a lively manner that illustrates the basics of music— melody, rhythm, etc.— using an entertaining story that appeals to children.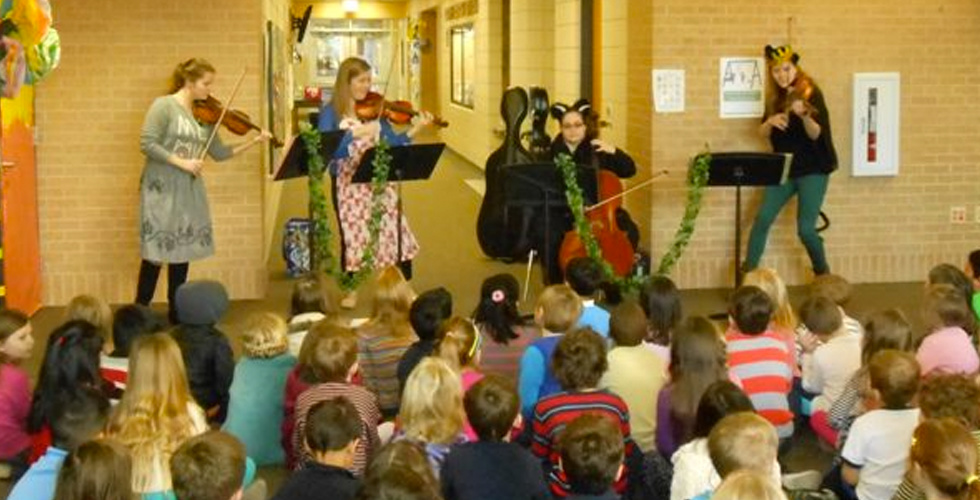 Pictured right: The Bloomfield String Quartet performs a musical rendition of "Where the Wild Things Are" for elementary students.
KinderConcerts are underwritten by the Sam and Rie Bloomfield Foundation.