Arts groups rally to rebuild creative oasis in Wichita, Kansas
Jeffrey Brown with PBS NewsHour visited Wichita in November 2022 and spoke with CEO Don Reinhold and Concertmaster Holly Mulcahy, along with representatives from Music Theatre Wichita and Harvester Arts, to learn how the arts in Wichita had adapted and applied lessons from the COVID-19 shutdown in 2020.
Watch the complete segment below!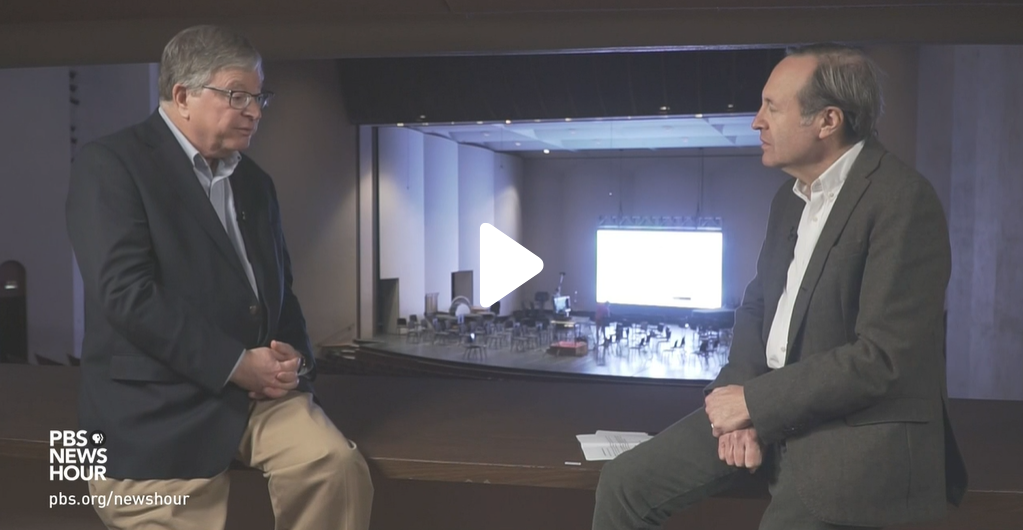 BETTER TOGETHER, once again
Being a part of the Wichita Symphony doesn't just mean presenting excellent concerts — it means meeting our audiences where they are out in the city, partnering with other local organizations to create multi-faceted experiences, and empowering our musicians to use their talents to better our community. Keep reading to find out more about the different ways the WSO is committed to being a part of the betterment of Wichita. We're ready to be BETTER TOGETHER, ONCE AGAIN.
At the Wichita Symphony, we are excited to partner with other local organizations to help enhance the vibrancy and vitality of Wichita. The WSO has partnered with groups such as the Wichita Public Library, The Big Read and Wichita Parks and Recreation to help bring the music of the Symphony out in the community. For more information on partnerships or how your organization can become involved with the Symphony, please contact Tiffany Rhodes, Manager of Education and Community Partnerships at trhodes@wso.org.