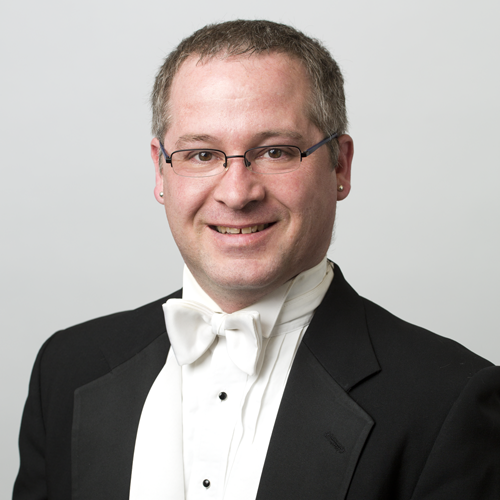 Eric Crawford
Repertory Orchestra Conductor
Delmar and Mary Klocke Endowed Chair
Eric Crawford is very excited to begin his new journey with the Repertory Orchestra after having been the director of Youth Chamber Players for the previous fourteen years!
When not working with the Repertory Orchestra, Mr. Crawford is the director of orchestras at Wichita High School East and is the orchestra curriculum coach for Wichita Symphony Schools. He has also played bass with the Wichita Symphony Orchestra for twenty-five seasons and has been the bass player for Music Theatre Wichita for twenty-one years.
A native of Dayton, Ohio, Mr. Crawford began playing double bass at the age of nine. He has a bachelor's degree in Bass Performance from the prestigious Eastman School of Music, and he also has a master's degree from Wichita State University. Mr. Crawford has conducted numerous student groups throughout the state of Kansas and frequently adjudicates at regional and state festivals. He has served as the President of the Kansas Chapter of the American String Teacher's Association as well as the President of the Wichita Chapter of the American Federation of Musicians, Local 297.