Information about Young People's Concerts registration will be sent to schools and teachers the week of August 21st, 2017. If you have not received materials by August 28, please call Tiffany Bell, Education & Community Engagement Manager, at (316) 267-5259 xt 105, or contact her by email.
Young People's Concerts, or "YPC's" as we like to call them, are performed for area third through eighth grade students every fall and winter, reaching approximately 25,000 students and their teachers each year. These 40-minute programs feature the full Wichita Symphony Orchestra and often utilize actors or dancers to illustrate the program. For many students, these fun and educational concerts represent their first experience with live symphonic music in Century II Concert Hall.
Register for Young People's Concerts
View concert descriptions below:
2017-2018 Young People's Concerts
November 7-9, 2017: The Legend of the Northern Lights
Inspired by a children's story by Walt Terry
Film by Emmy-nominated astronomer Dr. José Francisco Salgado
Music by Grammy-nominated composer Christopher Theofanidis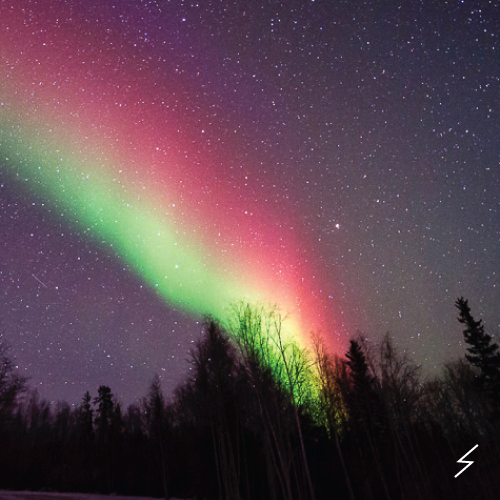 This concert is a fusion of science and fantasy that captures the imagination of all ages, seamlessly combining music, film, narration, and animation. It recognizes the cultural stories, including the legends with deep roots in Native American tribes, surrounding the aurora borealis and the actual science that causes these mysterious and beautiful lights of the night sky. The Wichita Symphony under the baton of its Music Director Daniel Hege enhances this experience with music by Grammy-nominated Christopher Theofanidis, one of America's most successful composers on the scene today.
January 23-25, 2018: Mozart's Magnificent Voyage
Based on a children's story by Susan Hammond
Starring Classical Kids Live!
Guest Conducted by Mark Laycock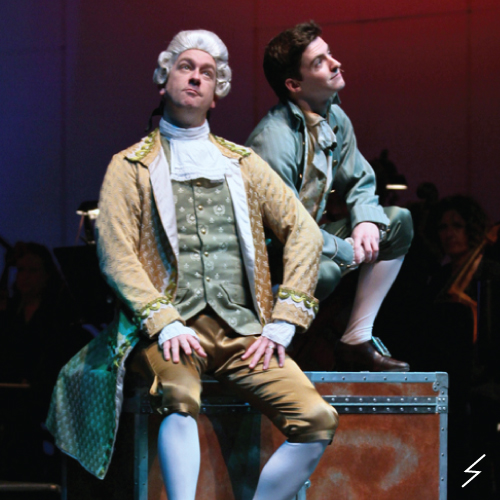 From the award-winning Classical Kids Live, Mozart's Magnificent Journey tells the story about Mozart's young son, Karl, who longs to be taken from his boarding school to spend more time with his famous father. An old travelling trunk serves as a magic chest takes Karl in time to Mozart's childhood and into the fantastic world of his father's great opera The Magic Flute. Along the way, Karl comes to understand Mozart's extraordinary life as a travelling prodigy, his pressures from family and fame, his passion for composing, and the common bonds they both share. Students will be introduced to over two dozen excerpts from the catalogue of Mozart's beautiful music in this theatrical concert production that uses period costumes, props, set pieces and theatrical lighting enhance our fully directed and staged production.
Young People's Concerts are made possible by the generous support of

Bank of America
The Sam & Rie Bloomfield Foundation
Henry & Jacquelyn Byars
Cox Communications
Husky Liners
The Fred and Mary Koch Foundation
The Lattner Family Foundation
Kansas Creative Arts Industries Commission
National Endowment for the Arts
Colby Sandlian
The Westar Energy Foundation
The Wichita Symphony receives funding for general operational support from the

Sponsors as of August 28, 2017
YPC Materials
The Legend of the Northern Lights
KV 265 Legend of the Northern Lights Education Guide
General YPC Materials
The Orchestra Orchestra Worksheets Online Resources
Library Resources Classroom Activities Concert Etiquette 
How to Attend
Students register through their schools in early fall for both concerts. Teachers who wish to bring their students to YPC's should contact Tiffany Bell, Education & Community Engagement Manager.
Cost to Attend
USD 259 and Wichita Private Schools
For both YPC concerts: $13
For one YPC concert: $7
Bussing provided, included in costs
Schools outside USD 259
For both YPC concerts: $10
For one YPC concert: $6
Schools outside USD 259 must make their own bus arrangements
For more information, contact:
Tiffany Bell
Education & Community Engagement Manager
tbell@wso.org
(316) 267-5259 ext. 105