Enjoy a 10% discount off the cost of individual tickets when you subscribe to the full 4-Concert POPS Season! POPS season tickets start at just $126 for four concerts. You can also order season tickets by calling the Symphony Box Office at (316) 267-7658. If you have questions, please contact us.
POPS SEASON TICKET PRICING
Pops Series Pricing
Prices listed include all four concerts
Section A - $288 Section B - $216 Section C - $126 Section D (balcony) - $166
---
Single Tickets for all Four Concerts
For comparison
Section A - $320 Section B - $240 Section C - $140 Section D (balcony) - $184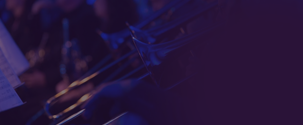 Get Your Season Tickets
Enjoy these great Pops Concerts
Learn More

2018-2019 Season, Pops Concerts

We are one with the Force and the Force is with us: The Music of Star Wars!