Limited Availability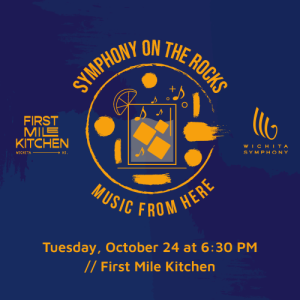 Special Events
Symphony on the Rocks
Oct 24
Tuesday
6:30 PM - 8:30 PM
First Mile Kitchen
---
Welcome to Symphony on the Rocks: a music, food, and cocktail pairing with the Wichita Symphony & First Mile Kitchen! Join us on Tuesday, October 24 at First Mile Kitchen in Bradley Fair and become immersed in Music and Food From Here. Our menu will be expertly crafted by the First Mile team, inspired by the music curated by WSO musician, Mark Foley.
Limited seating available. Buy today!
$175 per person. $75 tax-deductible.
You must be 21 or older to attend this event.