Buy Tickets to this Concert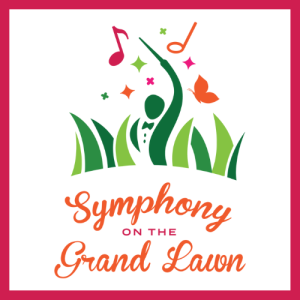 Special Events
Symphony on the Grand Lawn
Botanica, The Wichita Gardens
---
TICKETS ON SALE NOW!
Botanica and the Wichita Symphony are proud to present a family-friendly, all-ages concert, Symphony on the Grand Lawn!
Enjoy a relaxing evening with the whole family at Botanica! The Wichita Symphony once again takes to the Dr. David and Mickie Brown Stage for a remarkable performance on Friday, September 30.
Doors open at 6:30 PM, so arrive early to stroll Botanica's gardens before collecting a chair and finding a seat on the Grand Lawn for the 7:30 PM concert. Bring your own snacks & water, and cash bars will be available!
Tickets are only $45 and limited $10 student tickets are available.
Click Here to See What's Playing
If the event is cancelled due to inclement weather, the price of your ticket will be converted into a tax-deductible donation for Botanica and the Wichita Symphony. No refunds will be issued.

This concert is made possible in part by a generous gift from our Presenting Sponsor:

With additional support from our Founding Partners: