On Sale Aug. 15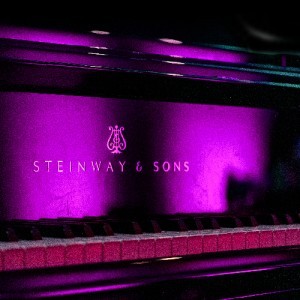 Masterworks
'S Wonderful: A Tribute to George Gershwin
---
featuring Lisa Vroman, vocalist and Clayton Stephenson, piano
More Gershwin, please! And your requests are answered in time to make this evening a "'s wonderful" holiday celebration for every music lover.
From the Broadway stages of Phantom of the Opera, Les Miserables, and Aspects of Love, Lisa Vroman, called "one of American Musical Theater's most beautiful voices," [Cameron Mackintosh] brings a delectable program of George Gershwin's memorable and recognizable songs.
The young American pianist Clayton Stephenson joins this heartfelt tribute to America's beloved composer. A Van Cliburn Competition Finalist in 2022, Stephenson reprises the Gershwin Concerto he performed in the Finals that won him the audience's cheers and high marks from the jury.
"Vroman is a musical and theatrical marvel." – Joshua Kosman, San Francisco Chronicle
---
Arrive Early for Concert Talks
If you'd like to learn more about the music in our concert programs, Concert Talks are just what you need! Before every Masterworks Concert, the Wichita Symphony Orchestra will present pre-concert talks which help prepare you and deepen your understanding of the music to be performed in the program. Sometimes our guest soloists even join Maestro Hege for a discussion of their concerto collaboration! Free to all ticket holders, Concert Talks take place in the Concert Hall one hour prior to each Masterworks performance.