On Sale Aug. 15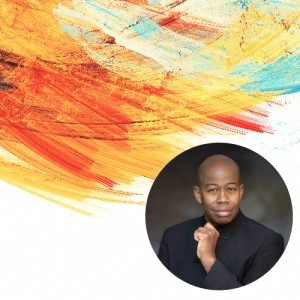 Masterworks
Spirituals & Symphonies
---
featuring André Raphel, guest conductor
Guest conductor André Raphel showcases the orchestra's capacity for contrasting textures and colors.
More than mere arrangements, Adolphus Hailstork artfully uses traditional spirituals to craft original works alive with rhythmic and jazzy energy contrasted with contemplative bluesy peace.
Born on the Oklahoma prairie in a log cabin, Roy Harris writes music that reflects the landscape and the American spirit. At times dark and foreboding yet imbued with a sense of can-do optimism, his Third Symphony captures a nation where the Great Depression lingered and the threat of war lay ahead. Called by some "the Great American Symphony," this work commands our attention.
Before there were film score composers, there was Rachmaninoff, whose sumptuous Second Symphony has found its way into films and popular songs. Richly scored and melodically inventive, the Second follows in the footsteps of Tchaikovsky and remains one of Rachmaninoff's most popular orchestral works.
ADOLPHUS HAILSTORK Three Spirituals for Orchestra
ROY HARRIS Third Symphony, in One Movement
SERGEI RACHMANINOFF Symphony No. 2 in E minor
---
Arrive Early for Concert Talks
If you'd like to learn more about the music in our concert programs, Concert Talks are just what you need! Before every Masterworks Concert, the Wichita Symphony Orchestra will present pre-concert talks which help prepare you and deepen your understanding of the music to be performed in the program. Sometimes our guest soloists even join Maestro Hege for a discussion of their concerto collaboration! Free to all ticket holders, Concert Talks take place in the Concert Hall one hour prior to each Masterworks performance.