Buy Tickets to this Concert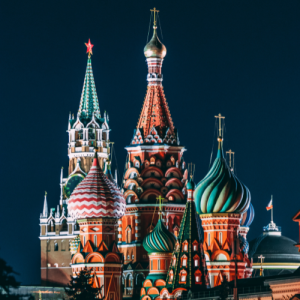 Masterworks
Prokofiev 5
---
TICKETS START AT $25!
Orchestral colors abound in this closing Masterworks concert of the season.
The myth of Venus, redemption through love, and a singing contest are the ingredients of Wagner's four-hour opera. We'll skip the singing and let the thrilling music sum it up (in much less than 4 hours!) in one of the 19th-century's brilliantly orchestrated overtures.
From the melodies of folk music to the energetic frenzy of percussive rhythms, Perú Negro is a celebration of the composer's Afro-Peruvian heritage. This riot of orchestral color immerses you in the spirit of Peru.
Composed under the duress of World War II, Prokofiev's Fifth Symphony encompasses a range of feelings from tragic lyricism to cynical satire to outright hilarity. The music is ultimately an optimistic affirmation of life and one of the great masterpieces of the 20th century.
RICHARD WAGNER Tannhäuser Overture
JIMMY LÓPEZ BELLIDO Perú Negro
SERGEI PROKOFIEV Symphony No. 5
Sponsored in part by Lisa & Jim Vayda.
Health & Safety: Masks are optional.
To read more click here.
---

Get More! Join Inside the Music for an in-depth conversation about this concert

Arrive Early for Concert Talks
If you'd like to learn more about the music in our concert programs, Concert Talks are just what you need! Before every Masterworks Concert, the Wichita Symphony Orchestra will present pre-concert talks which help prepare you and deepen your understanding of the music to be performed in the program. Sometimes our guest soloists even join Maestro Hege for a discussion of their concerto collaboration! Free to all ticket holders, Concert Talks take place in the Concert Hall one hour prior to each Masterworks performance.