Buy Tickets to this Concert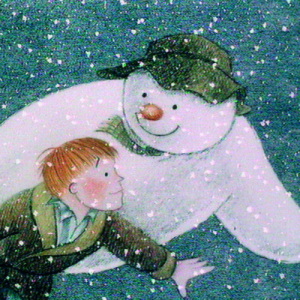 Masterworks
Christmas Fantasies
---
TICKETS START AT $30!
Start your musical adventure through the winter wonderland of Germany's Black Forest with the lush orchestration of Humperdinck's Hänsel and Gretel. Then, take a snowy walk in the air with Howard Blake's enchanting score for The Snowman and experience childhood imagination as the Oscar-nominated film rolls on the screen above the orchestra.
It's the holidays, and Tchaikovsky's Nutcracker is heard everywhere. Hear a full orchestra perform Tchaikovsky's lush, beloved score as he intended. Act 2 is the Land of Sweets, where the flowers waltz and the Sugar Plum Fairy dances. This is the music the world knows and loves. Make your holiday season complete with this concert for listeners of all ages.
ENGELBERT HUMPERDINCK Hänsel and Gretel: Prelude
HOWARD BLAKE The Snowman
featuring the animated film "The Snowman" & Wichita Community Children's Choir
PYOTR ILYICH TCHAIKOVSKY The Nutcracker: Overture and the Complete Act 2
Health & Safety: Masks are optional.
To read more click here.
---

Get More! Join Inside the Music for an in-depth conversation about this concert

Arrive Early for Concert Talks
If you'd like to learn more about the music in our concert programs, Concert Talks are just what you need! Before every Masterworks Concert, the Wichita Symphony Orchestra will present pre-concert talks which help prepare you and deepen your understanding of the music to be performed in the program. Sometimes our guest soloists even join Maestro Hege for a discussion of their concerto collaboration! Free to all ticket holders, Concert Talks take place in the Concert Hall one hour prior to each Masterworks performance.