On Sale Aug. 15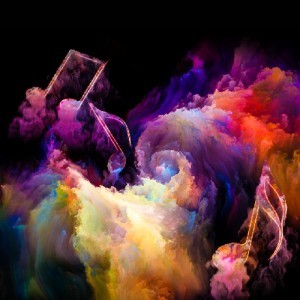 Masterworks
Choral Sensations
---
featuring the Wichita Symphony Chorus
Music inspired by Kansas composed for you and the Wichita Symphony! Be in the Century II Concert Hall for this world premiere and celebrate the special occasion. Composer Tim Hinck draws inspiration from his visits to Kansas and immersion in our urban and rural landscapes. He writes classically beautiful music powered by moments of high-octane adrenaline and peppered with the influences of film scores and big-band jazz.
Calling all choral fans of Carmina Burana! These relatively brief but spectacular choral works by Poulenc and Dvořák must be on your bucket list and your next adventure. Their colorful orchestrations, rhythmic vitality, and choral splendor are brought to life by your Wichita Symphony joining forces with the WSO Chorus.
FLORENCE PRICE "Nimble Feet" from Dances in the Canebrakes
FRANCIS POULENC Gloria
ANTONÍN DVOŘÁK Te Deum
TIM HINCK World Premiere Work
---
Arrive Early for Concert Talks
If you'd like to learn more about the music in our concert programs, Concert Talks are just what you need! Before every Masterworks Concert, the Wichita Symphony Orchestra will present pre-concert talks which help prepare you and deepen your understanding of the music to be performed in the program. Sometimes our guest soloists even join Maestro Hege for a discussion of their concerto collaboration! Free to all ticket holders, Concert Talks take place in the Concert Hall one hour prior to each Masterworks performance.