Buy Tickets to this Concert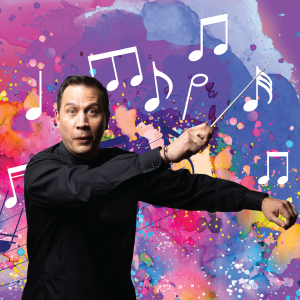 2019-2020 Season, Masterworks
Carmina Burana
---
STACY GARROP Pandora Undone
ORFF Carmina Burana
Experience the spine-tingling thunder of one of the most popular choral works of all time, Carl Orff's Carmina Burana, as the Wichita Symphony and powerful Symphony chorus lead us in a heart pounding celebration of the drama of humanity.
Hear samples of the music to be performed at this concert
---

Get More! Join Inside the Music for an in-depth conversation about this concert

Arrive Early for Concert Talks
If you'd like to learn more about the music in our concert programs, Concert Talks are just what you need! Before every Masterworks Concert, the Wichita Symphony Orchestra will present pre-concert talks which help prepare you and deepen your understanding of the music to be performed in the program. Sometimes our guest soloists even join Maestro Hege for a discussion of their concerto collaboration! Free to all ticket holders, Concert Talks take place in the Concert Hall one hour prior to each Masterworks performance.