UNDER CONSTRUCTION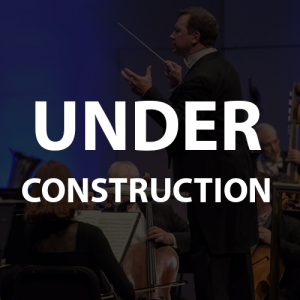 Masterworks, 2020-2021 Season, WSO Connect
Spring 2021 Season Under Construction
- May 8
Saturday
11:59 PM
Century II Concert Hall
---
Given the unpredictable nature of the pandemic, spring programming is under constant revision, and/or under the threat of cancellation. Please view our Public Updates page for the most recent information.
NOTICE: All tentative concert dates for January and February 2021, have been cancelled due to the pandemic. Please view our patron notice here.
All programming subject to change as required by pandemic restrictions imposed on the WSO.