Enjoy a 10% discount off the cost of individual tickets when you subscribe to the full 3-Concert POPS Season! POPS subscriptions start at just $81 for three concerts. You can also order subscriptions by calling the Symphony Box Office at (316) 267-7658. If you have questions, please contact us.
Pops Series Pricing
Section A - $204 Section B - $150 Section C - $81 Section D (Balcony) - $111
Single Tickets for all Three Concerts
Section A - $225 Section B - $165 Section C - $90 Section D (Balcony) - $123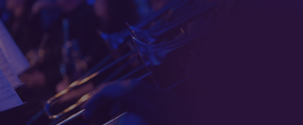 Get Your Pops Subscription
Enjoy these great Pops Concerts
The musical magic behind the wizardry of Harry Potter!

Celebrate our armed forces with the music of John Williams, John Philip Sousa, Richard Rodgers, and Copland!

Pops

Byron Stripling, trumpet

Byron Stripling joins the WSO for a riveting tribute to Louis Armstrong!