BUY TICKETS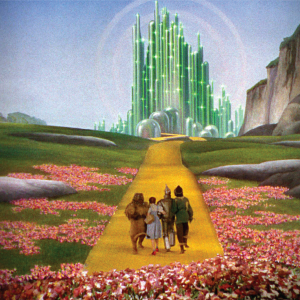 2018-2019 Season, Pops Concerts
Film with Orchestra: The Wizard of Oz
---
featuring Peter Bay, guest conductor
See the timeless classic like never before with a live orchestral soundtrack provided by your Wichita Symphony!
What's interesting about this concert:
- Raise your hand if you've ever told someone you're from Kansas and they replied, "I don't think you're in Kansas anymore!" #noplacelikehome
- The Wizard of Oz won the Oscar for Best Original Score and Best Song (Over the Rainbow), but lost Best Picture to Gone with the Wind #toughbracket
- Costumes are encouraged for this special film with orchestra concert event! Just make sure you don't block the view of anyone sitting behind you (we're looking at you, Tinman).
This concert-film experience is made possible in part by generous gifts from

Dr. Phillip & Linda Allen
The Trust Company of Kansas
(sponsors as of June 1, 2018)