Buy Tickets to this Concert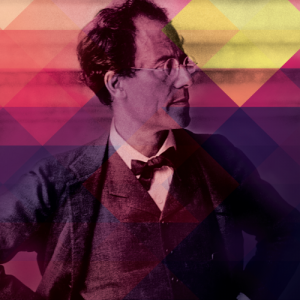 Mahler 7
---
featuring Daniel Hege, conductor
MAHLER Symphony No. 7
Our Classics season ends with a single work that takes you on a journey from night to bright day. Mahler's large scale orchestra, which includes cowbells, mandolin, and guitar, produces a kaleidoscope of orchestral color that conjures up mysterious shadows, spectral images, and nocturnal sounds of nature. It all ends in blazing and triumphant sunshine. This transcendent and remarkable symphony is sure to expand your horizons and bring a thrilling conclusion to your journey through this season of Classics at the Wichita Symphony.
These concerts are made possible in part by the generous support of
The Sam & Rie Bloomfield Foundation
---

Get More! Join Inside the Music for an in-depth conversation about this concert

Arrive Early for Concert Talks
If you'd like to learn more about the music in our concert programs, Concert Talks are just what you need! Before every Classics Concert, the Wichita Symphony Orchestra will present pre-concert talks which help prepare you and deepen your understanding of the music to be performed in the program. Sometimes our guest soloists even join Maestro Hege for a discussion of their concerto collaboration! Free to all ticket holders, Concert Talks take place in the Concert Hall one hour prior to each Classics performance.